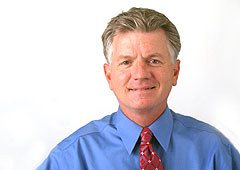 Today, George Alger began overseeing development of a new Renaissance Speakers website, which will feature Social Media capabilities. This will allow past, present and future Renaissance Speakers to readily publish their own speeches, successes, and public speaking articles – in text, photo, audio and video formats – to this website, as well as allow registered users to add comments to the content featured on this site.
Plans for the new website are outlined in the RENAISSANCE SPEAKERS NEW WEBSITE PROJECT, which is part of the Renaissance Speakers Social Media Expansion Program.
The website will be go "live" and be made available to search engines and the general public at a later date when it is more fully developed. Ultimately, the current RenaissanceSpeakers.com website, which has been in existence for over a decade, will be replaced by this new RenaissanceSpeakers.org site. Future visitors will be able to use the ".com" or ".org" extension and will arrive to this same ".org" website.
An important purpose of this website project, and the entire Social Media Program, is to serve as a more dynamic and personal promotional media for the Renaissance Speakers and to help expand club membership and community engagement.