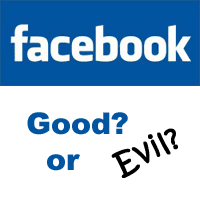 FACEBOOK! People love it. People hate it. But one thing is undeniable. It's massive and it's growing at an historical rate.
Today's Renaissance Speakers Social Media Workshop focused on how we can leverage Facebook to better promote the Renaissance Speakers, or for that matter, any business or personal interest.
Some of the questions answered included:
♦ Is Facebook right for everyone? The short answer is "No," and the workshop attendees articulated the good and bad points of Facebook. Much of the bad points centered around Facebook's privacy issues.
♦ Are there Facebook pitfalls to avoid? The short answer is "Yes," which was also a reflection of privacy issues. One of the tips was to avoid posting anything on Facebook that one wouldn't want to see on the 6:00pm news.
♦ Can using Facebook work against you? The short answer is "Yes." Examples were presented about individuals who lost sight of the fact that what they post on Facebook is seen by real people and when they post things inspired by emotional (or other) reactions, they might regret it later.
♦ And presuming one is going to use Facebook, what would be the best way to use it as a "promotional" media without presenting one's self as the guy or gal that crashes a party only to sell their products and services? One of the examples presented likened Facebook to a "cocktail party," and the degree of promotion that would be acceptable when presenting one's self, "live," as a real person, at a real party.  Some individuals are inherently more aggressive about promotion and some are not.  And of course there are those on the receiving end of such promotion whom might find aggressive tactics objectionable.
♦ What is the difference between a Facebook "Profile" and a Facebook "Page"? The discussion here centered on the simplicity that "Profiles" are really the core Facebook social experience for individuals and "Pages" are for businesses. Additionally, anyone who establishes an identity on Facebook is starting with a "Profile," which has a maximum opportunity of 5,000 "friends" and requires mutual-consent to establish each "friend" in the first place. A "Page," on the other hand, is analogous to a regular website that is open and available to anyone on the Internet, and has no limits to how many people may "Like" it or see it.
♦ Should one have a Facebook "Profile" or "Page" or both, or none? It's up to each individual. Each person has a "Profile," and any person desiring to promote something should also have a "Page."  (Profiles and Pages are both free).
♦ If one does have a Facebook Page, what should be done differently with it, compared to a Profile? A Facebook Page should have regularly updated content, with an emphasis on content that would be of interest to business visitors. Most importantly, an external business blog should be connected to a respective Facebook Page so that every new post on the blog is automatically displayed on the related Facebook Page. From a promotional perspective, a business blog is the real star communication media, and Facebook itself would be a supporting actor.
♦ And for that matter, what is the "one" thing that offers by far the greatest promotional opportunity on Facebook, and which is the most desirable aspect of Facebook to professional marketers, but is not on the radar screen of even the most regular Facebook users? Facebook Ads is a hot area of opportunity for marketers since there are several powerful ways to target ads for Facebook users.  A basic rule of thumb has been emerging that suggests that Facebook ads are more effective for "personal" types of products/services and not as effective for business-to-business types of products and services.
In short, Facebook has a number of good and bad points. The most practical concept for any Facebook user is simply to be knowledgeable about the good and bad and use it (or not) accordingly.