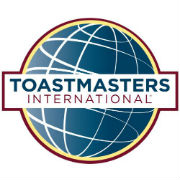 Preparing and printing a meeting agenda is the responsibility of the Toastmaster of each meeting. This is a component of running the meeting and keeping it on schedule. This is quite a valuable skill to develop, since it has broad application in the "real" world outside Toastmasters. Most people do not want to attend meetings because generally, they never start on-time, have no understandable agenda (and therefore run on and on), so naturally they never end on-time. One aspect of the success of Renaissance Speakers is rigorously keeping in these points: meetings start and end on-time, they have a published program each week, the program stays on schedule and is predictable.
Renaissance Speakers meetings are are run on a standard format (see the table below). They are held for three hours each Sunday from 9:00 am to 12:00 pm. Typically, we have six (6) prepared speakers each meeting. This can be quite a challenge for a new member being the Toastmaster for the meeting.
To make the job easier, you will find "agenda templates" in various formats in the right sidebar on this page that you may download and then modify to fit your program and theme. These templates are quite complete and have been distilled from the best meeting programs from years of experienced Renaissance Speakers.
Note: These days, if you convert your finished word processor file to a PDF (Portable Document File), then transfer it to a portable USB "jump-drive" (sometimes called a "stick memory," "thumb drive," or a portable "flash drive") the local copy services CopyMat or Kinko's can print your program copies for you — any size, single or double-sided and color or black & white.
Once the Club President turns over the program to the Toastmaster of the day, it is the Toastmaster's responsibility to completely run the program. Past themes have been from very, very conservative to very, very creative. When you are Toastmaster, it is your call and responsibility for producing the effect you intend for the audience.
Standard Meeting Format:
9:00
Sergeant-At-Arms

Calls the meeting to order and introduces the President

9:01
President

Welcomes Guests
Old business
New business
Calls for Members who spoke outside the Club

9:15
Toastmaster
9:20
Club Coach
9:29
Toastmaster

Introduces Table Topics Master

9:30
Table Topics Master
9:55
Toastmaster
10:00
Toastmaster

Announces 15 minute "break"

10:15
Sergeant-At-Arms
10:16
Toastmaster
11:15
Toastmaster
11:16
Club Coach

Coaches evaluate Speakers
Timer's Report
Voting
"Ah" Counter Report
Grammarian's Report
Evaluates meeting

11:40
Toastmaster
11:45
President

Comments from Guests
Review of next week's schedule

12:00
President