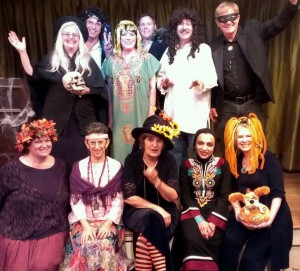 Every Sunday morning is a fun, entertaining and educational experience with the Renaissance Speakers in Hollywood, CA. This year's Halloween theme was celebrated by leveraging the ongoing good times and camaraderie with the addition of costumes and color.
Join us any Sunday morning and if you bring some "fright" about speaking to a group on a stage, you'll leave with a warmed heart.
The Renaissance Speakers Toastmasters club was founded in 1989 by Roberta Perry and Richard Stewart.
Toastmasters International was founded on October 22, 1924, in Santa Ana, California, by Ralph C. Smedley, and is a nonprofit educational organization that operates clubs worldwide for the purpose of helping members improve their communication, public speaking and leadership skills.