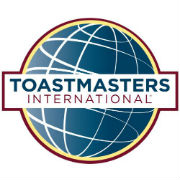 The purpose of the 'ah' counter is to note words and sounds used as a crutch or pause filler by anyone who speaks during the meeting. Words may be inappropriate interjections such as "and, well, but, so, you know, etc." Sounds may be "ah, um, er." You should also note when a speaker repeats a word or phrase.
This role requires your very best listening skills and gives you a chance to closely examine the speaking patterns used by others.
At the Meeting:
1. Obtain an "Ah Counter" form from Club Secretary (or print one from the Website before the meeting). Use this form to list members in attendance and use it as a tally sheet for "ah's".
2. When introduced by the Club Coach to explain your function, go to the front right corner of the room, and say words to this effect:
"Mr./Madam Toastmaster, fellow Toastmasters, and welcomed guests. I am serving you today as the 'Ah' Counter. As the 'Ah' counter, I will be listening very carefully for the use of 'ah', 'um', 'er', or filler words such as 'you know,' 'and,' or 'so.' At the conclusion of the meeting, I will report my findings."
3. Throughout the meeting, listen to everyone for crutch sounds and long pauses used as fillers and not as a necessary part of sentence structure, or used for dramatic emphasis. Write down how many each person used during all portions of the meeting.
4. At the end of the meeting when called upon, again, go to the front right corner of the room and state the number of fillers used for each Toastmaster. There is a tradition that those without any "ah's" during the entire meeting are announced as: "A Wizard of Ah's".