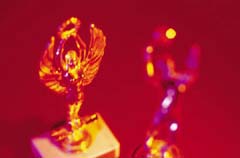 Here is a wonderful and proud announcement from the Renaissance Speakers, Clearwater.
Renaissance Speaker Wins Division Contest
Sioux Hart, member of Renaissance Speakers Clearwater, won first place in the Toastmasters Division H Speech Evaluation Contest held Saturday, October 9th at the Armed Forces Military Museum in Largo.  Sioux is the founder and a past president of  Renaissance Speakers Clearwater which meets weekly on Tuesday, 6:15 p.m., at Accelerated Training Solutions, Suite 220 in the Atrium Building,  601 Cleveland Street in downtown Clearwater.
The club had two participants in the contests, having won first place in both the Speech Evaluation Contest and the Humorous Speech Contest for their local area.  Hermann Strijewski, a relatively new member of Renaissance Speakers, won first place over more experienced humorous speakers in that contest.
"We are very proud of both these contestants," says Mercedes Behm, the club President, "and are very excited about Sioux going on to the District 47 Contest in Miami held November 5-7.  Our club has many talented speakers and we welcome guests at our meetings.  Toastmasters is a great opportunity to either get over fear of public speaking or expand one's skills.  Renaissance Speakers is a very friendly, supportive group." For more information about Renaissance Speakers contact Mercedes at 727 647-7728.