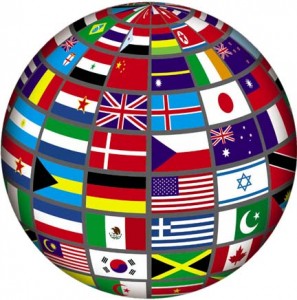 SPECIAL ANNOUNCEMENT! RENAISSANCE SPEAKERS will be hosting an extraordinary INTERNATIONAL MEETING this Sunday, August 18, 9:00 am til noon.
Our speakers will include:
Kwong Yang
2013 District 89 (China) International Speech Contest Winner
Mun Jen Ng
2013 Founder's District International Speech Contest Winner
Both Mun and Kwong are on the way to the Toastmasters International Convention which begins next week in Cincinnati. They will both be competing in the World Championship of Public Speaking and are visiting our club to get some constructive feedback on their speeches before leaving for Ohio.
Other guests visiting us this Sunday are:
Charles Teng
President, MOFA (Ministry of Foreign Affairs) Toastmasters Club -Taiwan.
Peter Wang
International Toastmaster and President of Taiwan Beauty Pageant.
Christine Kan
2013 Queen of Miss Asia USA
Tina Farjami
2013 Miss Iran
Don't miss this once-in-a-lifetime assembly of international celebrities! THIS SUNDAY, August 18, 9:00 am till noon at our meeting place in the Little Theatre @ Celebrity Centre International5930 Franklin Avenue, Hollywood, California 90028.
Come early as seating will be limited.